There are numerous ways to overcome insolvency.
Find out below how our experts can help.
Liquidation
If your company is in severe financial distress and is no longer financially viable, business liquidation may be the best option. With in-house liquidators registered by ASIC, we'll facilitate an effective, clean exit while taking care of communication and negotiation with creditors on your behalf. We support you, your firm, and your employees while helping you find a path forward, either through Creditors' Voluntary Liquidation, MVL, simplified liquidation and provisional.
Creditors' Voluntary Liquidation
In Creditors' Voluntary Liquidation (CVL), our ASIC-registered liquidators will handle everything from dealing with the formalities of convening shareholders to facilitating the procedure that puts the company into liquidation. Declaring bankruptcy can be stressful and difficult, and our expert team will be with your business every step of the way.
Simplified Liquidation
If your company is insolvent and total liabilities do not exceed $1 million, you may be eligible for Simplified Liquidation. A more streamlined version of the CVL, a simplified liquidation will save you a lot of headache and hassle as you declare bankruptcy. If you're eligible, we'll help you fill out all the paperwork and initiate all the necessary processes so your bankruptcy goes as smoothly as possible.
Receivership
At Mackay Goodwin, we have significant experience in receivership appointments and as agents for mortgagees. If you're a funder, secured creditor or financial institution adviser, please get in touch.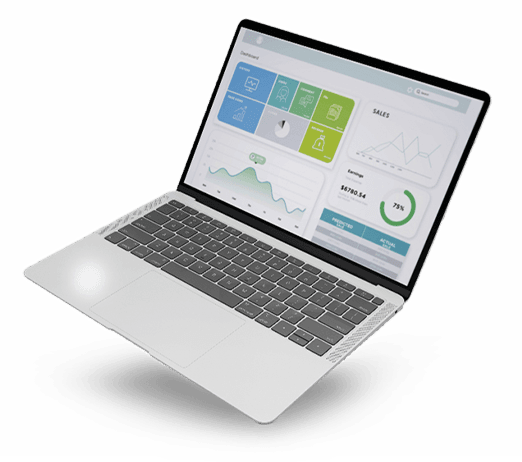 Business Health Check
A powerful tool to gain valuable insights into your business.
Diagnose shortcomings, unprofitable processes, and mismanagement with our Business Health Check tool. It diagnoses your business and comes up with actionable, measurable plans to improve your firm's financial standing.
Book today for your free Business Health Check.
Book Now
How to Thrive
The 3-step business recovery process to get your business on the front foot again.
Director Penalty Notice (DPN)
A Director Penalty Notice is a notice issued by the Australian Tax Office (ATO) notifying the director/s they may be personally liable for the company's tax debts.
After receiving a DPN, the best course of action is to contact an insolvency expert to resolve your debts. Mackay Goodwin has experience dealing with DPNs, contact us and let's discuss the details.
Learn more
Contact Us
At Mackay Goodwin, we have experienced insolvency practitioners who work closely with our clients to ascertain their needs, assess their financial situation, and come up with an individualised plan that answers those needs.
We offer counselling, business health checkups, restructuring and recovery, voluntary administration, negotiations with creditors, and the creation of personalised plans for businesses in financial difficulties. We're committed to helping your business recover as we have done with hundreds of other businesses in Australia.
Personal insolvency can be overwhelming and confronting it is far from easy, but the sooner you deal with it, the better. The process, unsurprisingly, starts with properly assessing your financial situation: Properly account for your income, expenses, assets, and debts. This should give you a broad idea of the state of your finances, and then you have to decide if you want to pursue insolvency or not.
By contacting Mackay Goodwin, you'll get in touch with a licensed insolvency practitioner who specializes in personal insolvency. They can provide expert guidance tailored to your specific situation, explain the available options, and help you make informed decisions.
As an individual, you have various options for dealing with insolvency including bankruptcy, personal insolvency agreements (PIAs), etc. Each option has its own advantages and downsides, and our team will help you explore each and everyone to find the solution that suits your needs best.
After we find the approach that works best for you, we'll design an actionable plan that helps you repay your debt and get out of financial distress, and our team will help you along at every step of the insolvency process.
Speak to one of our experts now for a free consultation.
Enter your details below or call 1300 750 599.
x
Get in touch
Speak to one of our experts now for a free consultation.
Enter your details below or call
1300 750 599
.