Our People
To date, we've helped many business owners through tough times over the years. Today, we'll do the same for you.
In business, some moments are critical.
These are the moments Mackay Goodwin is made for.
Experts in key moments
In business, there are no guarantees. Making the right decision in critical moments makes all the difference. Decisions that set the foundation for an idea to succeed. Decisions that enable sustainable scaling. Decisions that facilitate the most effective exit, if that's the best move.
For businesses seeking capital to start, scale, or bridge, we can lay the groundwork by providing the operational and financial expertise needed to realise an idea.
For those looking to restructure, we identify the issues and create strategies that reduce debt levels and restart growth to make your business profitable again.
For insolvency assistance, we help you get in front of issues to maximise value and minimise risk. And where exiting is the best option, we support your people and help you find the path to what's next.
Innovation

We're in the business of resolution. Backed by leading technology and innovative thinking, we make the right decisions at the right time. Capturing opportunity and avoiding obstacles. Delivering the best possible outcome, every day.

Focus

To achieve success takes determination and focus. We leave no stone unturned. Tailoring solutions to meet your specific needs, on top of every moment. Getting you where you need to be, step by step.

Action-oriented

We know time is of the essence. So we put positive action into practice. Taking the initiative, we anticipate your needs and move ahead as swiftly as possible, all without missing a trick.

Understanding

We see beyond the facts and figures, always mindful of the emotional and financial weight. We'll guide you through with understanding and transparency. With us, you'll always know where you stand.
Identifix ®
IDENTIFIX® is our unique effective methodology that IDENTIFIES the issues challenging a business, reviews the available options, and plans the solution to FIX the issues — in a matter of weeks. Our IDENTIFIX® journey pulls together our cloud based tools such as the business health check and vCFO ensuring the solution is flexible and tailored to your business.
Enquire Now
Mackay Goodwin is named after two British liquidators,
Rod Mackay and William Goodwin.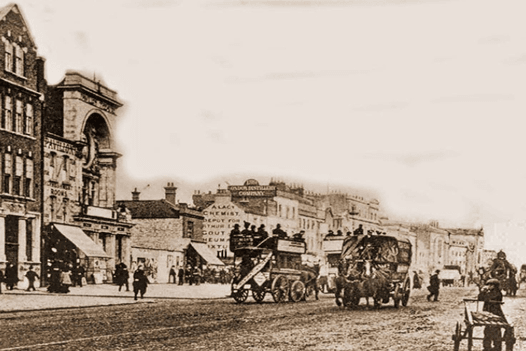 A legacy of leadership
Mackay Goodwin is named after two British liquidators, Rod Mackay and William Goodwin.
In the late 19th century, an iron and armour plate manufacturer in Millwall, and a leather bootmaker in Whitechapel Street, London, went bankrupt. Mackay and Goodwin liquidated the two businesses, and the two cases (the Jeavons Case and the Salomon Case, respectively) went on to form powerful legal precedents – including the pari passu or 'equal footing' rule.
Thanks to Mackay's work on the Jeavons Case, these insolvency laws adhere to this day. Ensuring that all creditors in equal classes are treated the same, will be repaid at the same time, and at the same fractional amount as all other creditors in that same class.
From the Salomon Case, Goodwin contributed to 19th Century legal insolvency reform, determining that any person – even the smallest business – will be protected from hardship following business insolvency.
Careers

We're always looking for great people to join our team. If you're seeking a career in a successful insolvency firm, email [email protected], or view our current opportunities on LinkedIn.

If you're an accountant, solicitor, or business advisor with clients to refer for assistance, simply fill in the form below. One of our advisors will be in touch shortly to discuss how we can work together.

Get In Touch

Community Support

We like to give back

At Mackay Goodwin, giving back is of great importance to us. We're passionate about curing cancer, we support Tour de Cure – a national movement of walkers, runners, cyclists and swimmers raising awareness and vital funds for cancer research. Since 2007, the charity has funded over 500 cancer projects and contributed to over 70 scientific cancer breakthroughs.

To date, we've raised $70,000 for the cause by hosting charity luncheons. We will continue to give back to Tour de Cure in their fight to curing cancer, changing lives.

Project 8

Delivering sustainable business exits to reduce environmental, social and economic pressures from business liquidations and restructures.

Project 8 is a unique Mackay Goodwin initiative contributing a circular economy systemic approach to our corporate insolvencies. This initiative aims to deliver sustainable business exits to reduce environmental, social and economic pressures from business liquidations and restructures.

Read More
Speak to one of our experts now for a free consultation.
Enter your details below or call 1300 750 599.
Australian Financial Review Fast 100 2017, 2018, 2019, 2020
Australian Financial Review Top 100 Accounting Firms 2017, 2018, 2019, 2020, 2021, 2022
Australian Financial Review Fast Starters 2016, 2017
Financial Times High-Growth Companies Asia-Pacific 2020